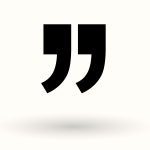 Browse through our extensive list of notable quotes from some of the world's leading Tobacco Harm Reduction experts. The search options are:
Enter your search term then wait for the results drop-down to load. If you enter a search term that is not a part of any quote, a "Nothing found" message will be shown. Try again.
Enter your search then click on the icon to the right. A results page will open with a list of advocates who have been quoted using that particular search term.
If your search term is not highlighted in the search results but the advocate's name appears, open that person's page to reveal their quotes. To go directly to any advocate's quotes, click on their highlighted name in red. To return to this page, click on the Return to Quotations Index link at the bottom of each list.
Chairman of the House Committee on Dangerous Drugs / Vice-Chairman of the House Committee on Natural Resources
the Association of Vapers India (AVI)